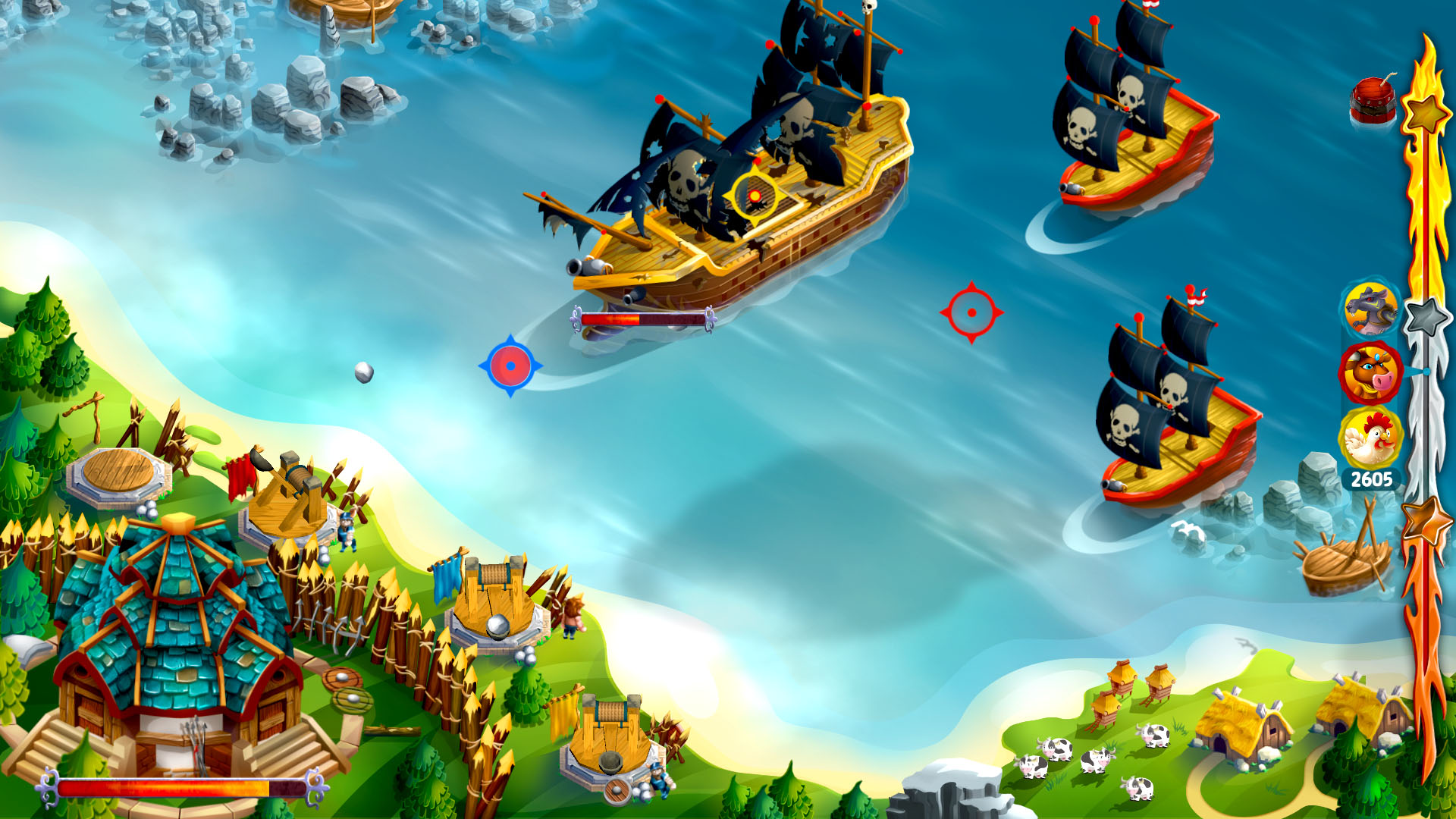 MASTER 30 CAREFULLY SELECTED GAMES THAT WILL TEST YOUR REFLEXES, MEMORY & WITS IN 30-IN-1 GAME COLLECTION: VOLUME 1 ON NINTENDO SWITCH!
Krakow, POLAND – Teyon, a Polish developer and digital publisher, are proud to announce the upcoming release of 30-in-1 Game Collection: Volume 1 on Nintendo Switch™, the best and most diverse collection of challenging games for the price of just one game! The title will become available in the digital distribution in the European Nintendo eShop on March 8th for €14.99 and £13.49.
Defend your village against Vikings, climb to the top of the tower and overcome obstacles, play a round of hockey, switch colors and pass safely through gates, or play the classics such as snake, memory or cup game!
In this abundance of pick-up-and-play games, you can play solo, or get the party started, as over half of the games have support for up to 4 players. Pop up at any location and compete with friends for the highest scores!
The more you explore the more games you'll unlock, for a total of 30 games. Master all of them and test your reflexes, memory & wits in this collection!
FEATURES:
Infinite replayability with 30 thrilling games
Multi-player mode with 18 games for up to 4 players
Improve your skills and level up to become the king in the high-scores
Plenty of fun to explore in puzzle, action, sports, strategy and MORE!
Stunning hand-drawn graphics and animations
For more information read our blog here: http://bit.ly/2ohCSzT
The North America residents can download the game from the American Nintendo eShop under the title Party Planet (http://bit.ly/2BVW3E0) or get a physical copy in Gamestop (http://bit.ly/2k8E74W) in the USA and in EB Games (http://bit.ly/2jRu2Xk) in Canada.
For the latest news, sales, giveaways, and more, follow the publisher's official profiles on Twitter at www.twitter.com/TeyonGames and Facebook at www.facebook.com/TeyonGames.
###
Note to press: To download this press release along with 30-in-1 Game Collection Volume 1 assets, please click here. For future communication and to be placed on the Teyon press release and distribution list, please use write at pr@digitalbards.com.